Paintless Dent Repair (PDR) Services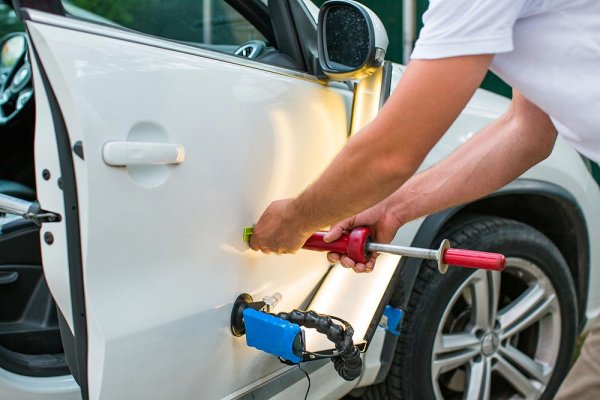 Dents are a fact of life, but that doesn't mean you have to tolerate them. Our partners can fix dents and dings to restore your car's looks and value. With paintless dent repair (PDR) services, the process is clear-cut and efficient, and the process usually costs considerably less than other traditional body repair techniques.
What is Paintless Dent Removal?
Paintless Dent Removal (PDR) is an art form of metal shaping and shrinking. Our partners have some of today's finest craftsmen in the technique of metal shaping. Using PDR, they can remove many types of minor dent damage including hail or door dings. Faster than conventional repairs, PDR does not use traditional auto body methods like sanding, body fillers, or painting.
Why Paintless Dent Removal?
Most repairs can be completed within an hour
Conventional repairs are usually a minimum of three days
Save money
The cost of Paintless Dent Removal can be as much as 50 percent less than conventional repairs
Save your vehicle's original factory finish
Paintless Dent Removal does not involve any sanding, body fillers, or painting
Will Paintless Dent Removal Work For Me?
Visit Frank's Automotive & Collision to obtain a free estimate of the repair and the probability of success using Paintless Dent Removal. Give us a call at one of our three locations or request a quote. We serve New Braunfels, San Marcos, Seguin and the surrounding areas.